BRIEF HISTORY
Shri Guru Gobind Singh Ji Mahararj After The Glourious VictoryIn The Battle of Bhangani Went To Paonita Sahib While Going From Paonta Sahib To Shri Anandpur Sahib, On the way Guru Ji Visited Nahan, Toka Sahib, Raipur Rani And Finally After Manak Tabra in 1746, Guru Ji Visited The Land of Nada Sahib And Made It Sacred. Here Guru Ji Ordered His Army To Halt And Rest For A While.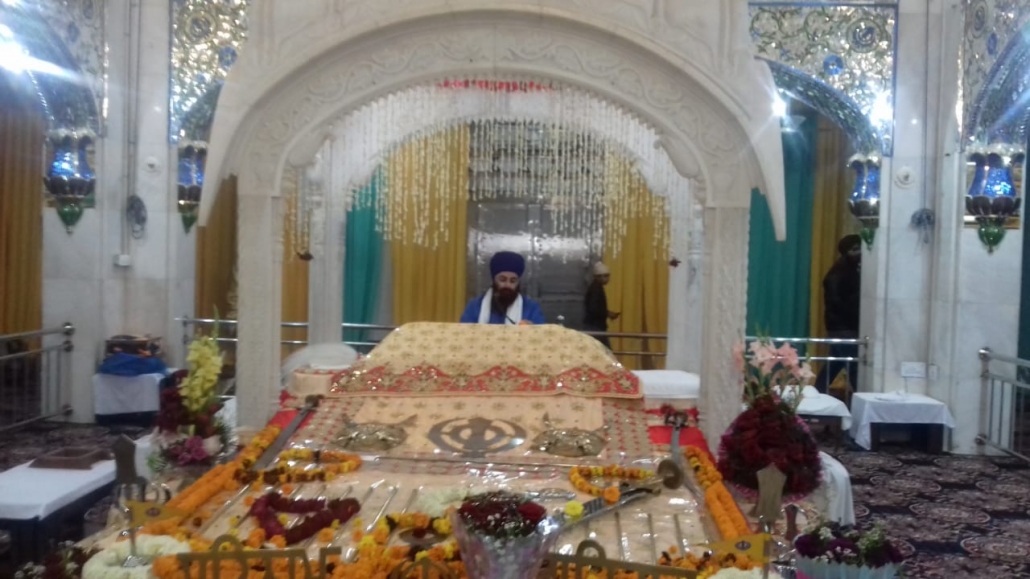 Today At This Place, Gurudwara Shri Nada Shaib Is Situated On The Bank Of Ghaghar River, Commemorates People From All Around. Firstly Bhai Nadu Shah Came And Welcome Guru Ji And His Army. Trough Out Their Stay, Bhai Nadu Shah Whole Heatedly Served Guru Ji With Food And Milk. Guru Ji Was Pleased With His Service And Asked Bhai Nadu Shah's Occupation. In Repl He Said That He Is A Preety Farmer And A Poor Follower Of You. Guru Ji Blessed Bhai Nadu Shah That Because of His Serving, This Place Would Be Famous By The Name Of Bhai Nadu Shah And His Name Winn Be Fulfilled .
The Place Remained Obscure Until Bhai Motha Sing Who Beloned to Nearby Village Discovered The Scared Spot And Saised A Platform To Prepetutate The Memory Of Guru Ji's Visit.
https://news7world.com/wp-content/uploads/2019/01/20190110_102135-1.jpg
1836
3264
News 7 World
https://news7world.com/wp-content/uploads/2018/12/Untitled.jpg
News 7 World
2019-01-10 14:24:40
2019-01-10 14:24:42
GURUDWARA SHRI NADA SAHIB PANCHKULA(HARYANA)