Dr.Navneet Arora awarded a project grant of Rupees ten lakh only to conduct the research work under the IMPRESS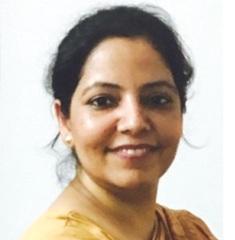 Chandigarh March 20, 2019
            Dr. Navneet Arora, Associate Professor of Sociology, University Institute of Legal Studies has been awarded a project grant of Rs. 10,00,000 (Rupees ten lakh only) to conduct the research work under the IMPRESS (Impactful Policy Research in Social Science) Scheme.
IMPRESS is an initiative of Ministry of Human Resource and Development, Government of India and is being implemented by ICSSR (Indian Council of Social Science Research). The title of the project is "Obsession of Children with Digi Screens: A study into Social and Health Effects of Electronic Media" under Domain 'Media Culture and Society' has been approved by the competent authority on the recommendations of the steering Committee.
           The research will be a unique exercise in exploring the social and health effects of Digital Screens and electronic media on toddlers, preschoolers, kids and teenagers. Digital screens are out and everywhere. Anytime, anywhere and everywhere presence of digital media is exciting but alarming too. The danger it has caused to the children is enormous and unthought-of. The massive presence of media and the time spent on media technologies by children are clear indicators that there is a shift in lifestyles and priorities for our new generation. Children as young as in their infancy are exposed to vibrant colours and music of electronic screens. All types of screens television, cell phone, tablets, video games, etc. have been termed as best baby sitters. These not only keep the baby busy but help in feeding and calming a crying baby. Since there is no ban on buying of electronic gadgets nor there is any limit of 'Screen time'. Over indulgence on such smart devices is making the young generation dependent on varieties of media and they are compromising on their social and health aspects. Also, the growing incidence of crime has left no other option for parents except to give them screen time. There is a need to assess the damage it has caused and is causing on children. For the present study, all kinds of screens and electronic gadgets being used by children below 18 years would be investigated.
https://news7world.com/wp-content/uploads/2019/03/s1.jpg
160
162
News 7 World
https://news7world.com/wp-content/uploads/2018/12/Untitled.jpg
News 7 World
2019-03-20 17:03:52
2019-03-20 17:03:54
Dr.Navneet Arora awarded a project grant of Rupees ten lakh only to conduct the research work under the IMPRESS