Chandigarh May 15, 2019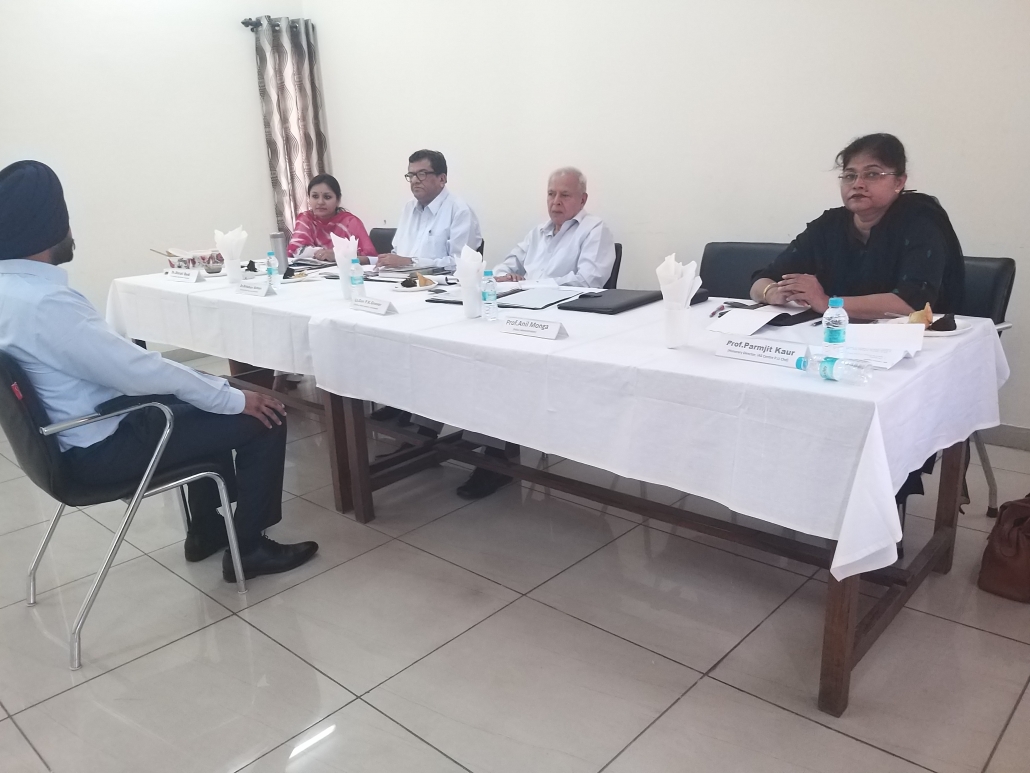 IAS Centre, Panjab University conducted mock interviews for the candidates of PCS Executive and Assistant Commandant, Central Armed Police Forces on 15th May.  The panellists for the mock interviews comprised of Lt. Gen. PK Grover, former Chief Western Command,  Dr. Krishan Mohan, former Home Secretary, Haryana,  Prof.  Anil 
Monga,  Prof. Parmjit Kaur,  Director, IAS Centre and Dr. Shruti Bedi, Coordinator, IAS Centre.  
 The candidates were suitably interviewed and grilled for the upcoming 
interviews.  The were asked questions on the situation existing in Punjab and the issues confronting the bureaucracy in the State. The candidates for the Police Forces were questioned about the role of police and on the reasons of the problems being faced by the police forces.  
  Each candidate was interviewed  for at least half an hour. They were also give feedback as to how to improve their presentation  and answers. The candidates  greatly benefited  from the session. These interviews being conducted by the IAS Centre, Panjab University is the second in the series. 
https://news7world.com/wp-content/uploads/2019/03/s1.jpg
160
162
News 7 World
https://news7world.com/wp-content/uploads/2018/12/Untitled.jpg
News 7 World
2019-05-15 12:23:02
2019-05-15 12:23:05
Mock interviews conducted at PU IAS Centre