Chandigarh conducted a one day seminar to commemorate the 100th birth anniversary of Urdu novelist
Chandigarh April 18, 2019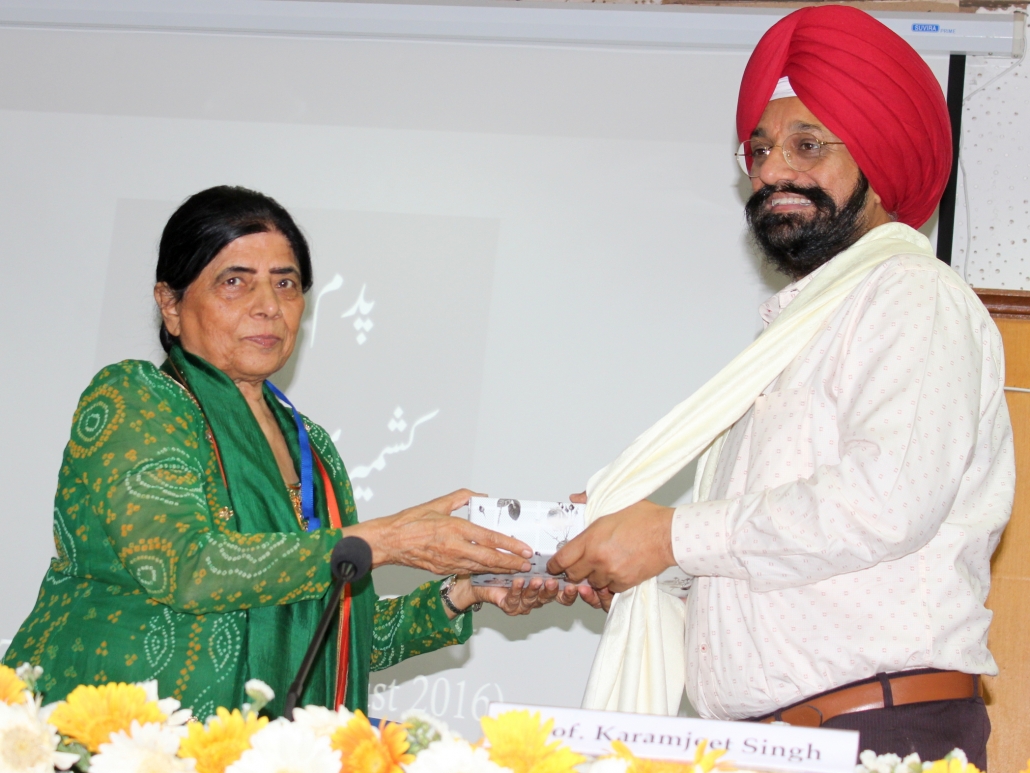 The Panjab University Alumni Association(PUAA)  in
collaboration with the Department of Urdu, Panjab University,
Chandigarh conducted a one day seminar to commemorate the 100th birth
anniversary of Urdu novelist, poet, biographer and PU Alumni, Padam
Shree Janab Kashmiri Lal Zakir (7 April 1919 – 31 August 2016), here
today.
The seminar took place at Golden Jubilee Hall of PU. The
inaugural session started with Shams Tabrezi, Nazim of mushairas,
highlighting the importance and aim of the seminar.
With his immaculate Urdu he dazzled the audience and called
upon Prof. Kamlesh Mohan, to kick start the seminar by introducing the
life and achievements of Janab Kashmiri Lal Zakir. It was followed by
Prof. Karamjeet Singh, Registrar, PU, addressing the audience and then
Prof. Abul Kalam Qasmi, the chief guest of programme. In Prof. Shamsur
Rahman [UTF-8?]Faruqi's absence, Dr Ali Abbas read his key note, with this the inaugural session came to an end.

Before the second session commenced a spellbinding musical
performance by Vinod Sehgal and Mahendra Pratap Singh zapped the
audience and left everyone speechless and refreshed. The second
session had some well recognised personalities of Urdu Adab delivering
lectures, Tasnima and Dr. Chander Tarikha. Post lunch a  [UTF-8?]'guftagoo'
session between Prof. Zaman Azurdah and Ms. Nirupma Dutt had everyone
zapped.
The seminar ended with a vote of thanks delivered by Prof.
Deepti Gupta, Dean, Alumni Relations.
This seminar felt like spring. It was after what seemed like
eons that Department of Urdu stole the spotlight all thanks to the
teamwork of Professors of Urdu Department, Dr. Ali Abbas and Dr.
Zareen Fatima, who developed this idea to raise awareness about Urdu
literature on the occasion of 100th Birth Anniversary of Padam Shree
Janab Kashmiri Lal Zakir.

https://news7world.com/wp-content/uploads/2019/03/s1.jpg
160
162
News 7 World
https://news7world.com/wp-content/uploads/2018/12/Untitled.jpg
News 7 World
2019-04-18 18:07:43
2019-04-18 18:07:45
Chandigarh conducted a one day seminar to commemorate the 100th birth anniversary of Urdu novelist